This Issue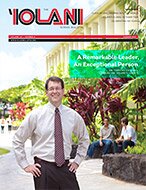 A Remarkable Leader, An Exceptional Person: Dr. Timothy Cottrell Carries on 'Iolani's Legacy
Read the full story »
Summer 2012 - Department
| Pictures from the Past
The Centennial Year of 1963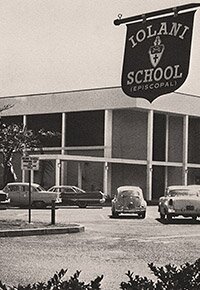 The facility that is now the lower gymnasium—and where hundreds of games, practices and other events are continually held—opened on December 1, 1962.
'I
olani School celebrated 100 years of educational excellence back in 1963 during the illustrious Centennial Year.
The Ka Mo'olelo 'O 'Iolani yearbook created a special edition to commemorate the event by publishing a historical review of 'Iolani first 100 years. This yearbook was also filled with many photographs depicting the campus and students back then.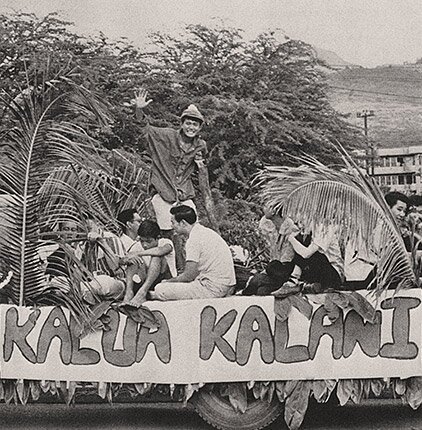 School spirit soared during Homecoming of the Centennial Year with floats parading before the big football game. Gordon Cho '64 waves from a float that bears the sign: "Kalua Kalani."