This Issue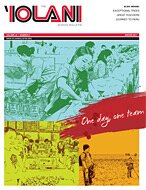 One Day, One Team
Read the full story »
Winter 2011 - Cover Story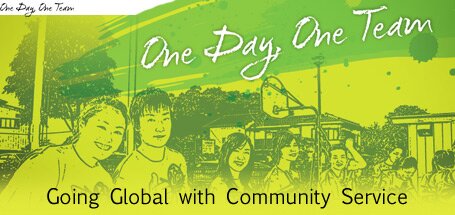 It was as if the stars moved into alignment within the 'Iolani universe. A global "One Day, One Team" community service project took place on October 2, 2010 in cities such as Tokyo, Seattle, Honolulu, New York and Boston.
As 'Iolani students, they learned the great value in helping others and contributing to worthwhile causes. Now as alumni, members of ICAN strive to build on 'Iolani's philosophy of fostering academic excellence and personal growth by providing avenues and opportunities for learning, social development, and active citizenship through service with the wider community. Past ICAN projects include cleaning Kawainui Marsh in windward O'ahu, Waimea Valley on O'ahu's North Shore, and Lualualei on the Waianae Coast. For more information, or to get involved with ICAN, contact Brent Kakesako '03 () or Walden Au '03 ().

Alumni around the world worked together, maybe not physically, but in spirit for the betterment of their surrounding communities. They packed food for the homeless, cleaned beaches and rivers, visited and mentored abused children, built homes and improved neighborhoods. The event was the brainchild of the 'Iolani Community Action Network (ICAN), a growing group of civic-minded alumni who take the responsibility of giving back to the community very seriously. Volunteers registered through www.iolanialumni.org, then received red ICAN t-shirts to wear that day from 'Iolani's alumni office.
Then, the spirit of community service rippled throughout the world's different time zones.
For this issue of the
'Iolani School Bulletin
, coordinators from each region sent in photos and thoughts on how "One Day, One Team" not only made a difference, but strengthened the 'Iolani bond through camaraderie, fellowship and a sense of purpose.
'Iolani
no ka oi
.
'Iolani gives back.