This Issue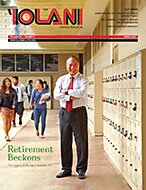 Retirement Beckons - The Legacy of Dr. Val T. Iwashita '67
Read the full story »
Spring 2012 - Department
| Faculty & Staff File
Faculty and Staff File
New Faces Dedicated to Serving School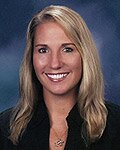 Michelle Hastings
has been appointed  Director for the Lower School Summer Program. She graduated from Texas A&M University with a degree in political science in 1993, and started teaching government and economics in 1995. She has lived and taught all over the world, including Australia, Singapore, France, South Korea, Nigeria, Canada and the United States. She and her daughter,
Kendall
'17, have two dogs and live in Kailua. Hastings brings commitment to education, having taught French, English and economics in a diversity of places and settings. She also speaks fluent French.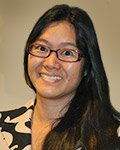 Carissa Leonida
was named  the 'Iolani Fair Coordinator, bringing a background in operations, sales, and marketing to the job. With boundless enthusiasm and an unwavering love for 'Iolani, she also volunteers as an 'Ohana Representative for the Class of 2024. She and husband
Kevin
'92 have two children daughter
Maya
'24 and son
Alex
'23.
Vergel Jepas
is the new Audio Visual Specialist. He previously worked as a program aide and sound technician for the former mayor of the City and County of Honolulu Mufi Hannemann and the Mayor's Office of Culture and the Arts. Vergel is also an accomplished songwriter/musician under the Mountain Apple Company record label. He will release his CD in the summer of 2012. He and wife
Paula
have a son,
Ku
. Vergel has an associate degree from Leeward Community College in Culinary Arts.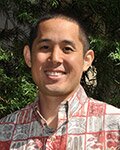 Dean Shimamoto
'94 joined 'Iolani earlier this year as a user support specialist in the computer department. He earned his bachelor of science degree in biology from the University of Hawai'i. He has owned and operated a web development company for more than 10 years. A graduate of 'Iolani, he was also a member of the 1994 'Iolani state championship basketball team. He has coached boys basketball in different levels at 'Iolani for the past 16 years and has been the head coach for the boys varsity program for the past three years. He and his wife
Teresa
, 'Iolani biology teacher, have a son
Dane Kaika Jun Hao,
who was born on March 17, 2012. In his new position, Shimamoto works on technology related issues, aiming towards integrating more technology into the school's curriculum. 

Mentor Jack Kay Named Distinguished Teacher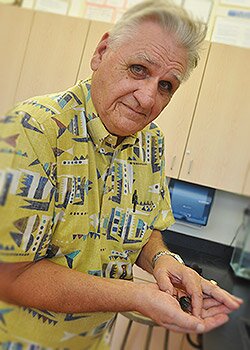 Advanced Placement Biology Teacher Jack Kay has coached, taught, and mentored countless 'Iolani students during his approximately 50-year career at 'Iolani School. He was recently received Whitman College's Distinguished Teaching Award.
'Iolani's distinguished biology teacher John Kay will be the 2012 recipient of Whitman College's Distinguished Teaching Award. This award recognizes an outstanding elementary or secondary school teacher who has had a particularly significant influence on a graduating college senior's education, including encouraging an interest in learning, fostering skills and interest in a specific field or discipline, and contributing in unique ways to the student's preparation for college.
Nominated by graduating senior and 'Iolani alumna
Taylor Chock
'08, Kay exemplifies exactly the sort of teacher most deserving of this special award. Chock described Mr. Kay as having a "boundless dedication to teaching" and explained that her "respect for Mr. Kay stems inherently from his gift as an outstanding educator." She went on in her nomination letter to explain that Mr. Kay profoundly influenced her decision to major in biology at Whitman College and credits him for giving her "and thousands of other students so many opportunities and so much inspiration both in and out of the classroom."
By a unanimous vote, the Distinguished Teaching Award committee selected Kay out of a competitive pool of nominated teachers to be the winner of this special honor. He will be flown to Washington to receive the award and celebrated publicly at the Whitman College Commencement ceremony in May.

Retired Faculty & Staff Returns for
a Holiday Concert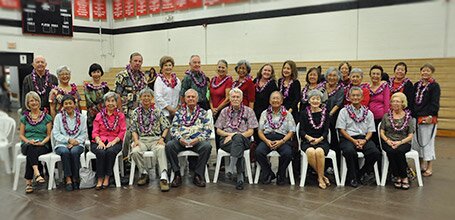 Familiar faces returned to campus and greeted former colleagues and lifelong friends. Retired faculty and staff were invited back to 'Iolani School for an annual holiday concert on December 14 in the Lower Gym as the Chorus and Band 4 performed a mesmerizing variety of spirited holiday music.