This Issue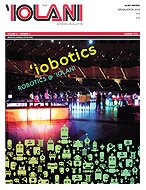 'Iobotics: The Roar of Scoreboards, the Flash of the Crowd
Read the full story »
Summer 2010 - Department
| Editor's Note
Editor's Note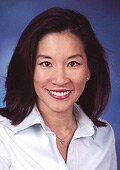 One's senior year of high school is rife with responsibility.
The most obvious is applying to college – which involves writing the best essays you've ever written in your life, having your parents fill out pages and pages of financial aid applications, coordinating recommendations from teachers who actually like you,  maybe retaking the SAT, all while maintaining good grades, being involved with school activities, and finding a date for the Winter Ball.
Yet there is another daunting task that seniors must grapple. That's deciding what to write or choose for one's senior section in the Ka Mo'olelo O 'Iolani yearbook.
Summing up one's emotions, experiences, perspectives and dreams in 400 words or less – and knowing that these words will be immortalized for all time and possibly the object of ridicule at future high school reunions – is no easy task.
The senior pages of the yearbook are like the finale of a concert. These are where each member of the graduating class has the opportunity to make a memorable impression. These are his or her chance to impart something profound, express a final say of sorts, or just be silly and impetuous in print.
Most members of the Class of 2010 devoted their two-inch by two-inch space to thanking their parents, friends and teachers for the sacrifices made and support given over the years. Many also thanked God and included a quotation that meant something tothem.  
Years ago, the senior section of the year book included only enough space for a quote, the choice of which may have told a lot about the young man or woman.
Below are a few quotations chosen by then-seniors at 'Iolani over the years. Did the choice reveal something about him or her, or what they would eventually do in life?  
Only time will tell.
"The distance is nothing; it is only the first step that is difficult."
– 'Iolani Headmaster Val T. Iwashita '67
"I can't know how I'll feel or what I'll think when you finally read this. If you're really interested and care, I'd like to rap with you."
– Venture Capitalist and Author Guy Kawasaki '72
"Nothing is at last sacred but the integrity of your own mind. (Emerson)
– Concert pianist Grace Nikae '95
 "To know me is to love me!"
– Mayor of the City & County of Honolulu Mufi Hannemann '72
"If you compare yourself with others, you may become vain & bitter, for there will be greater & lesser persons than yourself. Whatever your labors and aspirations, in the noisy confusion of life, keep peace with your soul. With all its sham, drudgery and broken dreams, it is still a beautiful world." (Desiderata)
– Firefighter and celebrity Clifford "Kala'i" Miller '90
"Success in life is a matter not so much of talent or opportunity as of concentration and perservance." (C.W.W.)
– Leadership Consultant Sherri Y. Okinaga '85
"There never seems to be enough time to do the things you want to do once you find them." (Jim Croce)
– Film Producer Chris Lee '75
"Combine running, stretching, and lifting – if you dare to be great."
– Retired Professional Football Player Bern Brostek '85
"He who has set his heart exclusively upon the pursuit of world welfare is always in a hurry, for he has but a limited time at his disposal to reach, to grasp, and to enjoy it."
– 'Iolani Second Grade Teacher Clifford Lee '70
"I sing the body electric. I glory in the glow of rebirth. Creating my own tomorrow when I shall embody the earth." (Dean Pitchford)
– Director, Choreographer, Dancer and Actor Greg Zane '81
"Take your passion and make it happen." (Flashdance) "But never let them see you sweat." (Dry Idea)
– Designer Tara Boone '87
Congratulations to the newest batch of 'Iolani graduates in the Class of 2010. May your departing words of wisdom resurface in the years and decades to come as you reopen your Ka Mo'olelo O 'Iolani yearbooks and let the memories pour out.