This Issue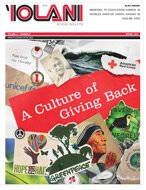 A Culture of Giving Back
Read the full story »
Spring 2010 - Cover Story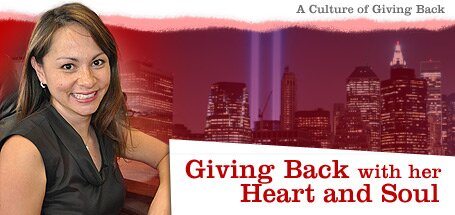 By Mari Taketa
The photo sits in her office at The Queen's Medical Center, framed and prominent amid the procession of family photos. It shows Dr.
Elizabeth Ignacio
'89 in a hospital room with a smiling patient, surrounded by the patient's family. It was taken in September 2001, days after terrorists crashed a fuel-laden jetliner into the Pentagon only yards from the woman's office.
"She was lucky—a co-worker pushed her out of the third floor, and she survived with a broken leg. She was the first patient we got that morning from the Pentagon. And she was a Filipina," Ignacio recalls. "In her state she forgot her English, so I spoke to her in Tagalog. She looked up and asked, 'Doctor, will I ever dance again?'"
That moment stayed with Ignacio. It was the largeness of the things that mattered to someone who'd survived a horrific carnage, and the sudden smallness of other things.
"All she wanted was her family and to dance," Ignacio says. "In our culture, things are measured by what you achieve. But in the end, what matters is your family and those you love. It's not about the career and achievements, it's what you do with what you have."
The patient's question became a lesson for the chronic achiever. Born in Manila to a successful pilot and his wife, Ignacio was a baby when her parents made the wrenching decision to leave country and family for Hawaii, where Ignacio and her brother,
Ben
'85, would have a better education and future. The sacrifice was tremendous: It meant Ignacio's dad, respected in the patriarchal Filipino culture, would stay at home to raise the children while his wife built her medical career.
Their sacrifice wasn't lost on the children. Ben would go on to become a criminal defense lawyer. Elizabeth, once she threw aside her preschool goals of becoming a pro wrestler or boxer, knew she would be a doctor. She was driven. At 'Iolani she won a National Merit scholarship and Hawaii's Junior Miss competition. At Georgetown University, she won the top award for excellence in academic, athletic and artistic achievement. At the even more competitive Georgetown Medical School, Ignacio racked up more awards; at Georgetown Medical Center, she became the third woman accepted to the orthopedic residency in 50 years. (She completed her fellowship at the Southern California Center for Sports Medicine in Los Angeles.)
"It's not about the career and achievements, it's what you do with what you have."
Tremendous support from her husband,
David Kostecki
, is something she cherishes. The two had met as students at Georgetown. Even as his own career in accounting and finance took off (Kostecki is vice president of finance and chief accounting officer at Hawaiian Electric Industries), he has been the rock she counted on in navigating a field where 94 percent of the players were men. He has been, she would say, "proof in my life that God loves me, that blessings are not deserved and not based on merit."
Then 9/11 happened. Within a couple of years, Ignacio and Kostecki started a family, and the patient's reminder resonated. When daughter Grace was a toddler, the couple decided to come home to family. The only question was whose family: Kostecki's in St. Louis or Ignacio's in Hawaii. As it often is in situations like this, the choice was obvious.
Now Ignacio, a full-time orthopedic surgeon at Queen's and mom to
Grace
, 5 (and in 'Iolani's Class of 2022), and
Michael
, 4, has found her own way to bring that lesson into a balanced, busy life. She is an assistant professor of surgery at the University of Hawaii John A. Burns School of Medicine. She treats players on the UH Warrior football and Wahine volleyball squads as a team physician, often accompanying the Warriors on road games. And she sees student-athletes in regular clinics as medical consultant to the entire UH Athletic Department and at Hawaii Pacific University.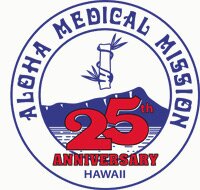 Ignacio also takes her turn among 'Iolani kindergarten parents, reading stories to Grace's class on certain Fridays. She's on the board of the 'Iolani Alumni Association, was a speaker at the association's Health, Wellness and You presentation on March 3, and willingly gives talks to 'Iolani science classes, athletes and alumni. All this happens amid more volunteering for the Central Union Church Preschool PTA, Mothers Against Drunk Driving, HUGS and the Aloha Medical Mission, for whom she was a featured performer in benefit piano concerts at the Blaisdell Center.
If you ask her now, she was floored when Dr.
Jorge Camara
, Aloha Medical Mission past president and organizer of the concerts, asked her to step in as a last-minute substitute. Ignacio had grown up playing the piano but hadn't touched a keyboard in 18 years.
But there was this one thing. When she entered the Junior Miss competition as a senior at 'Iolani, she listed piano as her talent, even though she'd given up the instrument several years earlier. Weeks before the pageant, her nerves got the better of her and she switched her talent to dance, and won. But it always bothered her that she hadn't done what she said she would do.
So she returned to the keyboard—even though, with Grace and Michael at home, all she could get was 30 minutes of practice a day, and then, she says, "every few notes while I was practicing, you would hear a 'click' because that was where my kids had stuck coins under the keys."
Four Doctors, a Patient, and the Mayor!
went over well enough in 2006 that she was asked to return for
Four Doctors, a Patient, and a Sweetheart!
last December. Now she sits on the AMM's board and its steering committee for a free surgery program in Honolulu. The organization is close to her heart because her mom, by then a noted internist and oncologist, took the teenaged Ignacio along on an AMM mission to the Big Island, and the impression of professionals giving their time and services to help the poor never left her. AMM has now treated more than a quarter-million people throughout Hawaii, Southeast Asia and the Pacific, at zero cost to patients.
"The monies raised translate to $86 million worth of goods and professional services over the years. That's incredible. That's like taking the two fish and the five loaves and feeding the five thousand," Ignacio says. "Now this free surgical program we're planning is going to be a national benchmark, because that's tens of thousands of dollars involving surgical services, nurses, operating rooms, the whole gamut. We still need specialists in any area, but especially gastroenterologists, dermatologists, urologists, neurologists, otolaryngologists and pulmonologists."
There's also the American Diabetes Association, whose board Ignacio just joined and where she was already in high gear, preparing for the Diabetes Walk in March. And the Women's Sports Center, offering injury prevention, diagnosis, treatment and overall wellness for women, which she hopes to launch this year at Queen's.
As Ignacio says, it's what you do with what you have.
Mari Taketa is a freelance writer.
Comments from Readers
Shirley

Her parents are my good friends. They are very lucky and blessed to have a daughter like her.

God bless all members of the family.

Renee Franks

Not just a story about accomplishments but a true testament of a wonderful, genuine and caring person.

Miriam Magno

Dr. Ignacio is indeed a woman of substance, beautiful inside and out. She is an inspiration. May our good Lord continually bless the work of her hands.