This Issue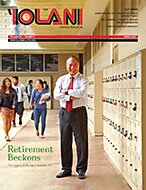 Retirement Beckons - The Legacy of Dr. Val T. Iwashita '67
Read the full story »
Spring 2012 - Other News
| Reunion
Japan-based Alumni Hold Bonenkai Celebration
'I
olani Alumni in Japan gathered for a Bonenkai (forget the year gathering) Celebration on December 18, 2011 in Toyosu, Tokyo.
Kyle Nakamura
'04 graciously opened the recreation room of his condominium for the event. Approximately 20 alumni from a variety of class years enjoyed their 'Iolani connection while sharing the experience of living abroad.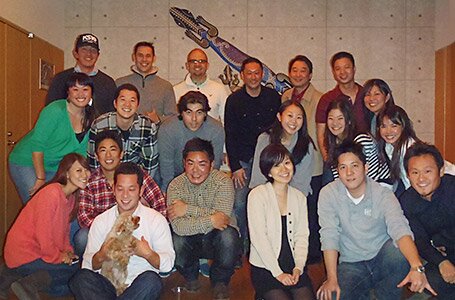 Top row: Greg Nakajo '94, David Luedecke '94, Kala Ahloy '95, Frank Song '80, Dale Sakata '84, Ryan Wong '97; middle row: Mitzi Ing '00, Shunske Aonuma '06, Kyle Nakamura '04, Kelly Nuibe '04, Keri Sugiyama '04, guest of Ryan Wong, Lea Okudara '00; bottom row: Kelly Teramoto '04 and guest, Yusuke Aonuma '98, Kai Okudara '96, Emi Tao '98, Clinton Matsuzawa '97, and Shin Suzuki '97.