This Issue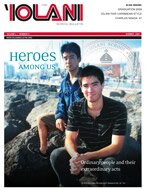 Ordinary people and their extraordinary acts
Read the full story »
Summer 2009 - Department
| Editor's Note
Editor's Note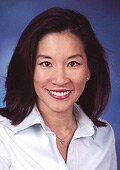 We all need heroes in our lives, not just to save us from burning buildings or sinking ships. Heroes give us something good to believe in. They inspire us, set an example of what's right in an imperfect world, and remind us that helping others is more meaningful than helping ourselves.
Ask a kindergartner who his or her hero is and you'll likely get answers that speak of innocence such as, "Spiderman, Santa Claus, Mommy, Daddy, and my teachers." Then pose the question to high school students and hear more philosophical responses.
Eleventh grader
Kyle Twogood
'10 thought for a few minutes before he described his former Boy Scout senior patrol leader
Vinson Pohlman
as a hero. As a boy, Twogood rolled his eyes at Pohlman's strict ways of disciplining and motivating the young scouts to shape up. Yet Pohlman ruled fairly and earned kids' respect. Now that time has passed and Twogood himself has climbed to leadership ranks within the Boy Scouts, he tries to emulate his hero.
"I always think, 'What would Vinson do in this situation?'" Twogood revealed.
Sometimes the hero of our tomorrow is the regular person next to us today. Often, the most genuine heroes begin as underdogs.
Susan Boyle
amazed the world when she belted out "I Dreamed a Dream" on
Britain's Got Talent
after a lifetime of relative obscurity and caring for her ailing mother.
Pilot
Sully Sullenburger
claimed he was just doing his job when he safely landed his disabled plane in the Hudson River and saved the lives of 155 people.
Barack Obama
now holds the highest office in our country, sworn in this past January as the nation's first African-American president. One of his first jobs was scooping ice cream at the Baskin-Robbins on Honolulu's King Street.
Men and women in the armed forces forego time with their families to serve overseas, risking their lives in the line of duty.
At 'Iolani, countless others do good deeds and don't expect recognition. Their only reward is to know they did the right thing.
Vance Kitaoka
of the audio visual department picked up someone else's litter and threw it away. French teacher
Catherine Pettit
sacrificed personal time to judge debate tournaments. Kindergarten moms
Maria Villano
,
Denise Haga
and
Kendis Teho
volunteered as room mothers. Junior parents decorated the graduation stage for the senior class. Student
Kellie Wo
'10 started a school supply recycling project so that new or gently used markers and crayons could be passed on to other elementary schools.
At 'Iolani, countless others do good deeds and don't expect recognition. Their only reward is to know they did the right thing.

The list goes on. A community such as 'Iolani relies on the big and small acts of heroism that happen every day, most times unnoticed or unrecognized, yet proving that goodness within rises to the surface when called upon.
This past May, 'Iolani yearbook students dedicated the 2009 Ka Mo'olelo O 'Iolani to teachers
Cliff Lee
'70 and
Ernette Au
, one of many anticipated honors capping the end of each school year.
At the dedication assembly, Lee shared that when he was in the tenth grade, his biology teacher was longtime faculty member
Jack Kay
who was also honored by the yearbook staff decades ago.  Speaking with the heart of a student embedded in the experiences of a teacher, Lee shared an unforgettable lesson imparted by Papa Jack.
"He told me that his one goal was to leave this world a better place than when he entered it," Lee remembered. In turn, Lee now tries to do just that as well, in his role as a second grade teacher.
Indeed, heroes are not measured by the magnitude of their gestures but by the size of their hearts.